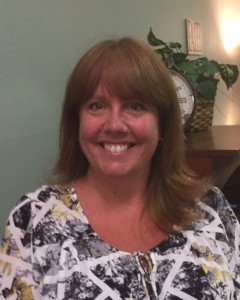 Jennifer Young, LMHC, Director of Survivor Services
Provides phone sessions, tele-conferencing groups, and retreats. She holds a Bachelor's Degree in Psychology from the University of South Florida and a Master's Degree in Clinical Counseling from Troy University-Tampa Bay. Her focus of study has been trauma and gentle healing techniques with a focus on women's issues and disengagement from pathological love relationships.
To read Jennifer's latest column, click HERE
Jennifer Young began her career over nineteen years ago working with single parents, helping them to achieve employment and education goals through the exploration of self-direction. During that time Jennifer dedicated herself to the prevention of domestic violence. This focus allowed for the development of a philosophy that included building strength through knowledge and personal power. Jennifer believes that there are four areas to examine which will lead to development of inner strength-security, empowerment, love and freedom or S.E.L.F. Through a deep examination and development of these areas she believes we can be our true and strong selves.
In 2009 Jennifer began her private practice and that same year took a position as a coach for the Institute for Relational Harm Reduction and Public Pathology Education. Jennifer spent three months training daily with Sandra on the concepts related to pathological love relationships and the model of care developed by The Institute. Following this intense mentorship, Jennifer has worked with over 200 clients through one-to-one coaching and leading support groups for The Institute. Through her work with clients, mentorship with Sandra Brown and continued learning in the area of personality disorders and their impact on others, Jennifer strives to assist The Institute clients with obtaining compassionate disengagement from their pathological partner.
Jennifer's belief about healing and change can be summarized in the words of Anais Nin: "And the day came when the risk to remain tight in the bud was more painful than the risk it took to blossom."
Jennifer has worked as a social worker, foster parent and as a volunteer legal advocate for victims of violence. She is currently a member of the Pinellas County Fatality Review Team and member of the Suncoast Mental Health Counseling Association.
To read Jennifer's latest column, click HERE