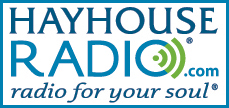 Sandra was recently interviewed by Dr. Christiane Northrup on her Hay House Radio show, Flourish!
Dr. Northup is a bestselling author and women's health specialist. Her diverse lineup of guests offers insights and inspiration for how to create vibrant, healthy, pleasurable lives vs simply avoiding disease. Whether you hear someone discussing past lives, poetry, or the new research into cellular healing—you'll hear it threaded together into the practicality, pleasure, and wellness for which Dr. Northup is renowned.
Sandra's interview will live stream the morning of Wednesday, December 14, 2016. Check the show's schedule for air time in your time zone. The show will also be available in the archives after it airs.