Sandra L. Brown, MA, CEO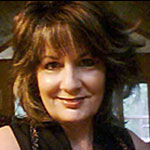 Sandra holds a Masters degree in Counseling and is a program development specialist, lecturer and community educator on pathological love relationships and domestic violence, and is an award-winning author. Her books include the award winning Women Who Love Psychopaths: Inside the Relationships of Inevitable Harm with Psychopaths, Sociopaths & Narcissists as well as How to Spot a Dangerous Man Before You Get Involved, and Counseling Victims of Violence: A Handbook for Helping Professionals.
Sandra is recognized for her pioneering work on women's issues related to relational harm with Cluster B/Axis II/Sociopathy/Pyschopathy disordered partners. She specializes in the development of Pathological Love Relationship training for professionals and survivor support services based on her books. Her books, CD's, DVD's, and other training materials have been used as curriculum in drug rehabs, women's organizations and shelters, women's jail and prison programs, school and college-based programs, inner city projects, and various psychology and sociology programs and distributed in almost every country of the world.
Sandra's Links:
Sandra's Books:
Jennifer Young, LMHC, Counseling and Coaching Services

Jennifer Young, LMHC, is the Director of Survivor Services. She holds a Bachelor's Degree in Psychology from the University of South Florida, a Master's Degree in Clinical Counseling from Troy University-Tampa Bay, and is a Licensed Mental Health Counselor.
Jennifer began working with The Institute in 2009 during which she underwent an intensive training and internship period.  Since then she has worked with hundreds of clients through assessment, phone sessions, group support, tele-seminars, and retreats teaching The Institute principles of education and recovery.
Jennifer is currently a member of the Pinellas County Fatality Review Team, co-hosts the Relational Harm Reduction Blog Talk Radio Show, has been featured in The STOP Program: For Women Who Abuse Training Manual (Dr. David Wexler) and is the co-researcher with Sandra L. Brown, M.A. and Dr. Doug Samuel through Purdue University on survivor personality traits of Cluster B partners. In addition, Jennifer has been a co-trainer in The Institute's 'Treating the Aftermath of Pathological Love Relationship' Mental Health Professionals Training and provides therapeutic-focused articles in the Safe Relationships Magazine website and newsletters.
In the past, Jennifer has worked as a social worker, a volunteer legal advocate for victims of violence and has offered services as a foster parent. She began her career 23 years ago working in domestic violence, with single parents, and in empowerment for marginalized populations where she developed her approach to recovery through Security, Empowerment, Love and Freedom – called S.E.L.F
She oversees all stages of patient care from assessment through recovery at The Institute.
Jennifer's Links:
Institute Mission Collaborators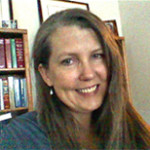 Attorney Sherri Renner
Sherri Renner is a Florida-licensed attorney and civil litigator and is also a survivor of intimate relationships with Cluster-B disordered individuals. Sherri maintains a solo law practice through which she coaches pro se ("lawyerless") litigants, and provides full-representation services to clients in matters of constitutional civil rights and property rights. She uses her decade-plus of experience as a civil litigator to help other survivors who are caught up in legal battles with their former partners. She is the creator and founder of LawYou America, a service for pro se litigants. She is a column writer for The Institute's website and newsletter in which she addresses legal issues and pathological love relationships.
Sherri's Links:
Support Staff
Our support staff is a behind-the-scenes team comprised of survivors who have used our many products and services throughout their healing journey. With a number of years in recovery under their respective belts, they now wish to pay it forward by using their understanding of the harm done by pathological love relationships through helping us bring to you the specialized products and services that they feel were instrumental in their own recoveries.  Their compassion and understanding comes through in all that they do — for us and for you.
Ingrid, Program Development & Project Coordinator
Ingrid contributes to our clients' path to recovery by her involvement in all the projects that become a program at The Institute. She serves as Sandra's administrative assistant in countless ways and areas. As the master coordinator of all our projects — whether it is a new, yet-to-be released program under development, or the tweaking of one that has been around for awhile — you can bet Ingrid has been part of the idea, its development into a product or service, and the execution of bringing it to life.  She wears many hats at The Institute from overseeing the massive Archived Library of Articles to managing the weekly Newsletter and the Living Recovery Program, and everything in between.  If there are things you love about The Institute's programs, products and services, Ingrid probably had a hand in it.
Deb, Counseling Center Coordinator
Deb directs our clients on their path to recovery by coordinating their care from the time of initial contact, through the assessment process, and into service and support placement whether it be via phone, 1:1, or retreats. She provides administrative assistance to Jennifer Young for Survivor Support Services.  If you are receiving services from The Institute, Deb probably held your virtual hand to get you there!
Kathleen, Product Services Coordinator
Kathleen assists our clients on their path to recovery by coordinating our product distribution with all the places from which clients order our products–through our website, Amazon, etc.  If you are finding hope and healing through utilizing Institute products, Kathleen made sure they fell into your hands. Rest assured, those products have been accompanied by Kathleen's shared hope and prayer for your recovery.
Linda, Social Media Coordinator
Linda helps lead our clients on their path to recovery by coordinating their social media experiences and by assuring they can find Institute support online through numerous social media outlets.  Linda chooses social media materials, creates memes, and posts the Institute's educational and theory based material through Facebook, Twitter, Instagram, Pinterest, Psychology Today and a number of  other venues.  If you have found support through our social media presence, Linda has posted every last bit of encouragement there for you!
Julie, Public Educators Partnership (PEP) Coordinator
Julie will be helping survivors find their path to recovery by coordinating our new and upcoming program created for professional and peer educators which will assist those seeking recovery to find consistent, correct, and complete pathology educational materials wherever they look on the web, not just on the Institute's sites.  We know you will find our Public Educators Partnership program to provide education and support in your recovery through many outlets and pages of other peer and professional educators. Julie will be collaborating with our social media neighbors to widen the reach of pathology education for all, so when the internet becomes saturated, it will be Julie who has brought that effort to survivors.
 Nancy, Editing Coordinator
Nancy assists our clients get started on their path to recovery by making the messages by The Institute easy to read and crystal clear.  Not an easy project–Nancy has been editing our huge Archived Library of Articles over the past couple of years bringing clarity to our (often) jumbled thoughts.  If you find recovery principles you can use in our articles, it's Nancy that has made them easy to grasp.
Rita, Graphics Designer
Rita touches our clients by bringing to life through her artistic design of graphics which oftentimes help to convey a message or to represent something. She takes our rough ideas for graphics and logos, applies her magic touch, and voila! a new logo or graphic is born. These illustrations and graphics are then used in a variety of products as, in many cases, a picture is worth a thousand words. If you're getting a better understanding of a concept through the usage of graphics, Rita's no doubt the one who put it together.
Our Suvivors, Grassroots Coordinators
Our readers of our website, articles, books, materials, Psychology Today and blog columns, and listeners to our radio, tv, and documentary shows direct other survivors searching for recovery help by creating the entire grassroots movement to bring light to pathological love relationships and cluster B disorders.  It's YOU, the survivors, who reach more survivors than any organization ever can and so we count you as a vital part of The Institute team.  If you have found life saving information on pathology, a survivor was probably part of how you came to find it.