Mission Statement
The Institute for Relational Harm Reduction and Public Pathology Education is dedicated to providing pathology education to both survivors and treatment providers through the understanding of the inevitable harm to others caused by Cluster B disorders; it is our goal to provide the most up to date and effective prevention, intervention and active treatment approaches for survivor services and to share those approaches with treatment providers.

Safe Relationships Magazine provides a place for survivors and treatment providers to access pathology information and recovery services to assist in understanding Cluster B disorders and healing from the after math and inevitable harm of pathological relationships.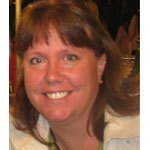 Jennifer Young, LMHC, Director of Survivor Services Provides phone sessions, tele-conferencing groups, and retreats. She holds a Bachelor's Degree in Psychology from the University of South Florida and a Master's Degree in Clinical Counseling from Troy University-Tampa Bay. Her focus of study has been trauma and gentle healing techniques with a focus on women's issues […]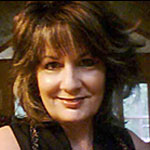 Sandra L. Brown, M.A. provides advanced training and The Institute Certification for Mental Health, Addictions, Law Enforcement, and Judicial Professionals in Psychopathology and Personality Disorders. She holds a Master's Degree in counseling with a former specialization in personality disorders/pathology.  She is a program development specialist, lecturer, community educator, and award-winning author.  Her books include the […]

Sandra will appear in documentary The Psychopath Next Door on the Canadian Broadcast Network.Will be airing soon, stay tuned for an airing date. Filmed by award winning film maker Jeremy Torrie, the film discusses psychopaths, their lives, and their loves.
Survivor Services Quick Reference
______________________________
Professional Services Quick Reference
____________________________________